Property
Top Five Tips to Remodel Your Basement
Remodeling your empty and dark basement is a great way to add usable space and value to your home. From including an additional bedroom or extra room for guests or family members to turning it into a playroom, entertaining space,…
Remodeling your empty and dark basement is a great way to add usable space and value to your home. From including an additional bedroom or extra room for guests or family members to turning it into a playroom, entertaining space, or a fitness area or home office – the possibilities you can achieve with a basement renovation project are endless.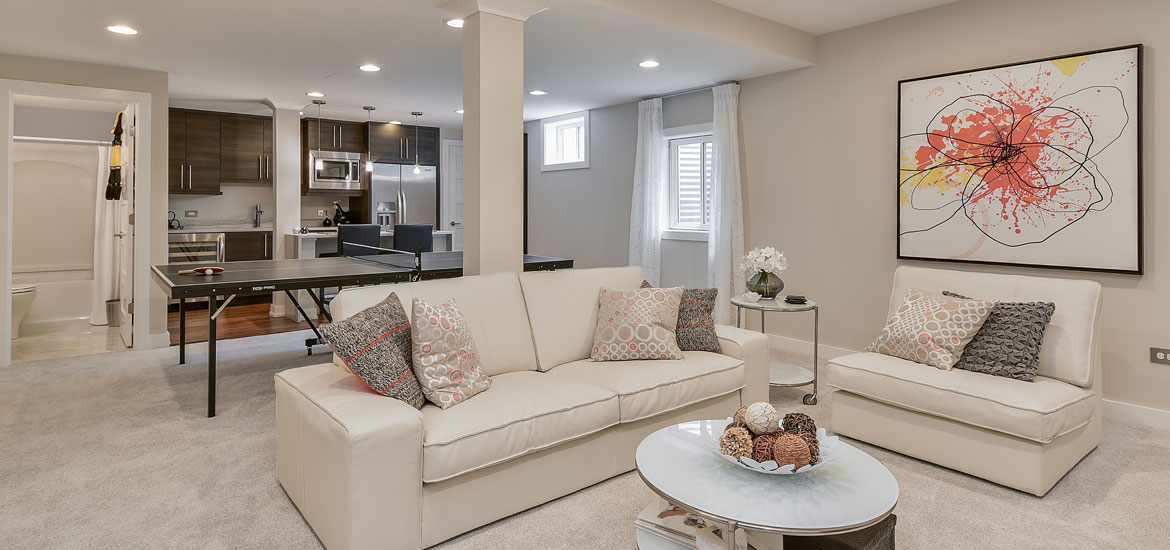 A well-finished basement holds immense value for both current owners and potential buyers. You can gain a lot by basement renovations, that too, without spending thousands of dollars or undergoing major life disruptions.
Here are some amazing tips to help you with basement renovation and finishing on a budget:
Inspect and Fix the Wet Areas
The first thing to look out for before starting any basement work is moisture. Generally, the basements are prone to high humidity levels that make the space unfit for living. But the good news is that most water problems can be remedied, either by grading the soil away from the foundation or adding proper gutters. Dealing with water damage is surely costly and laborious but extremely vital to prevent a moldy and devastated basement.
Choose an Open Layout
The open floor concepts gel in well with basement areas. They give you immense opportunities to play around with the basement space and use it for several purposes. Open floors also let you leave future buyers' possibilities to plan the empty area according to their needs or redesign it as per their visions. So, don't go on overthinking the layout; simply finish the outside walls and opt for an open concept.
Install a Suspended Ceiling
The basement includes an infinite number of wires, pipes, ducts, etc., of your entire house, making it essential to opt for a finished ceiling. Usually, homeowners use plasterboard or gypsum sheets for that purpose. It is fine if your ceiling's height is less than 8 feet high, but in case it is greater than that, a suspended ceiling is the best solution. You can buy them in metallic finishes as perforated panels or textured gypsum panels to suit your style preferences.
Select an Appropriate Flooring
Hardwood flooring may be a great choice for the rest of your home, but surely not the right one for your basement area. It is because basements have high humidity levels that make the wooden flooring expand and contract beyond their engineered capacity. Thus, it is best to go for laminate flooring that is easy to install and maintain and has a lower price point.
Don't Forget to Waterproof.
Basement finishing professionals always advise waterproofing the basement walls by filling the pores in the concrete walls and preventing water from leaking in. The goal is to brush the waterproof material coating in all directions and fill every pinhole with a thick coating to create a sturdy waterproofing membrane for continuous protection.