Property
Questions To Ask Before Hiring A Roofing Contractor
If you are hiring the roofing contractor for the first time because your roof is facing some issue, then selecting a reliable roofer can be a stressful task. It would be best to hire a roofing contractor who can get…
If you are hiring the roofing contractor for the first time because your roof is facing some issue, then selecting a reliable roofer can be a stressful task. It would be best to hire a roofing contractor who can get the job done right that too at an affordable price.
As it is your first time, you might not be sure about how to know if a contractor is trustworthy or not. Don't worry! We are here to help you. The following are the important questions you should ask to make sure you are hiring only a reliable roofing contractor.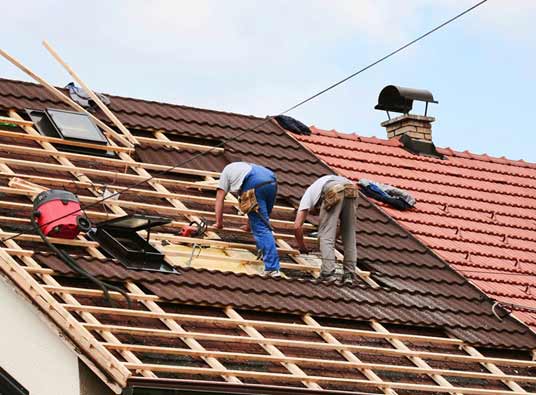 #1. Do you have a license? 
License is the proof of authentication. A licensed company is allowed by the higher authorities to provide particular services. Also, it will serve as your legal bind when something goes wrong. So, you have to make sure that the roofing contractor you are hiring is authorized. If the roofer denies showing the license, then you better look for some other roofing professional.
#2. Are you insured? 
A roofing contractor working on your premises without insurance can be troublesome in the event of injury during fieldwork. And you don't want to be liable for unnecessary bills that result from injury. Thus, if the company is insured, it will serve as your protection.
#3. Do you use roofing subcontractors? 
Some contractors will hire subcontractors to manage roofing work. So, don't forget to ask if they use roofing subcontractors. After all, you should know everything about the contractor who will be working in your home.
#4. Do you have a physical address? 
It is one of the crucial questions that you need to ask before hiring any professional. A roofing company that does not have a physical location is a cause for concern, and you should move on.
#5. Do you give a warranty for your roofing work?
Ask for how long the roofing company provides a guarantee of its work. Typically, it lasts for one year. If you don't get any warranty, then the contractor is not at all reliable. A reputable company is always sure about their quality work and never hesitate to offer a guarantee.
#6. Can you provide references? 
Getting the references, you can talk to the previous clients of the roofing company. Ask them about their experience with the contractor and, based on that, decide whether he is a perfect fit for your project or not.
#7. Can you provide me with a quotation? 
After inspection, ask your roofing contractor to provide you with a quotation of the total costs, such as labor in replacing the old roof, labor on the new installation, and additional labor fees. Ensure that the quotation is transparent so that you are not surprised by the hidden charges in the future.