Health
How New Grads Can Keep Their Mental Health in Focus As They Join the Workforce
Graduating from college can be a scary process. With lots of lasts (club meetings, dining hall meals, athletic events), there are also a lot of firsts coming your way. Your first day at your big-kid job, a new apartment, and…
Graduating from college can be a scary process. With lots of lasts (club meetings, dining hall meals, athletic events), there are also a lot of firsts coming your way. Your first day at your big-kid job, a new apartment, and maybe even your first pet is right around the corner. It's easy to dive in headfirst to adulthood without creating a plan of action for your mental health. However, it's a necessity. Here's how you can prioritize your mental health during this change.
Consider Mental Health Resources
Focusing on your mental health when new to the workforce may begin by taking a look back. Maybe you experienced anxiety or depression symptoms while in college. Or, perhaps the thought of starting your career has caused big emotions. Either way, consulting with professionals is a great place to start.
Therapy
Working with a licensed therapist can be a great resource to add to your mental health toolbox. A therapist can work through your current behaviors, emotions, and feelings. But they can also help you assess these feelings' root issues. If you're feeling insecure in your new role that you're certainly qualified for, your therapist might help you understand why you're feeling that way.
There are multiple kinds of therapy, including cognitive, humanistic, and holistic. Discovering the type of therapy that works best for you might take trial and error. Keep trying, even if the first therapist you work with isn't a great match. The thought of visiting a therapist in-office may be giving you job interview waiting room vibes. If that's holding you back, try online therapy. There's no shame in getting professional help during this complicated transition.
Medication
mas surrounding mental health can create barriers to receiving adequate care. While nearly 6.8 million adults have a general anxiety disorder, according to the Anxiety Disorders Association of America, only 43.2% are receiving treatment. If you're nervous about going to the doctor to discuss options, try receiving mental health treatment online for moderate symptoms.
Medication to treat a mental health diagnosis. The simplicity of meeting with a provider online will ease some of your nerves. Medications can vary based on your diagnosis, overall health, and need. For example, there is some overlap between remedies for anxiety and depression with selective serotonin reuptake inhibitors. Hopefully, the simplicity of meeting with a provider online will ease some of your nerves.s (SSRIs). However, these diagnoses are typically treated differently — benzodiazepines for anxiety and nortriptyline for depression.
Similar to therapy, sometimes medications are trial and error. Work with a medical professional to ensure your body responds properly to the new treatment.
Mentorship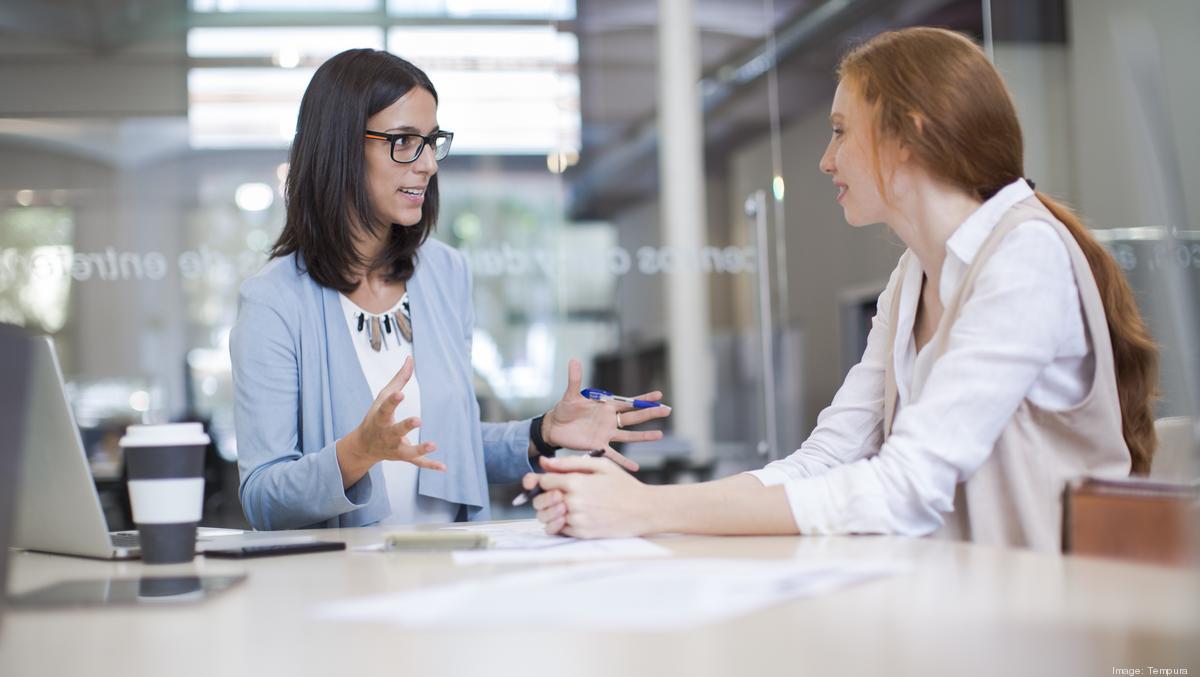 Entering the workforce for the first time can lead to big and small challenges. Small snags, such as knowing where to put your lunch on your first day or finding the restroom, can begin to pile up. On the other hand, misunderstanding company culture or not completing an assignment properly can immediately feel defeating. As you start your new job, look around. Consider who you might like to have as a mentor to coach you through the tough times.
Mentors are great for a variety of reasons. They can improve employee retention and workplace happiness. Mentorship can provide growth, networking opportunities, and new perspectives to both the mentor and mentee. Most importantly, a mentor can give young talent psychological support during a big transitional period. If you're unsure how to find a mentor at your company, try joining an employee resource group. This can be a great first step in finding someone who can support and teach you throughout your tenure at your new company.
Prioritize Self-Care
While self-care Sundays may be a thing of the past, you must prioritize yourself as you start a new career. Changing schedules and new responsibilities can feel overwhelming like the to-do list never ends. However, take a deep breath. Slow down. And do things that you enjoy doing.
Create Routines
Getting into routines can create a much-needed structure in your day. Maybe you're used to staying late and rolling up to your 11:00 a.m. class with bedhead. Odds are, this isn't going to fly at your new gig. Even if you're working from home, routines can greatly benefit your mental health. Habits can actually reduce stress. Implementing key elements tied to your mental and physical health can provide you with good outcomes across the board.
Carving out time daily for things important to your health can greatly benefit your headspace at work. Try implementing five minutes of journaling into your morning. Reflect on therapy and how your new job is going while you hydrate and take supplements. Add in an evening routine that includes healthy foods and an after-dinner walk. Have a strict phone-up policy that encourages you to get a full night's sleep.
Develop Hobbies
Being an adult sometimes means having no idea what you like to do for fun. Without a dorm full of friends and weekly scheduled activities, it can feel weird not having a hobby. Try making time for hobbies when you start your new role. It doesn't have to be every day or even every week. Maybe it's making sure you attend one concert a month. Or, perhaps it's trying many new activities until you find a new hobby.
Whatever you choose, a hobby can have multiple mental health benefits. Hobbies can lower anxiety and depression, partially because of the social connection fostered by many hobbies. Whether you try creating an art project or joining an intramural volleyball team, you're prioritizing your mental health by doing so.
Start small when exploring ways to focus on your mental health during this time. If working with a medical professional to start anti-anxiety medication is the best choice, start there. If finding 20 minutes daily to play guitar relieves stress levels, do it. There are no wrong answers when putting yourself first. Remember, your company hired you because they thought you were the best person for the job. When you start to doubt yourself, stick to your routine, go to therapy, and talk to your mentor.