Tips
Essential Marketing Devices for eCommerce Brands
Ecommerce marketers are increasingly embracing the power of social media marketing and mobile technology to connect with customers through smart devices such as smartphones and tablets. The rise of ecommerce has been a major catalyst for the growth of internet…
Ecommerce marketers are increasingly embracing the power of social media marketing and mobile technology to connect with customers through smart devices such as smartphones and tablets. The rise of ecommerce has been a major catalyst for the growth of internet commerce. It has enabled businesses to sell their products directly to customers. However, this type of business has always been plagued by challenges.
There are many ecommerce platforms, each with its strengths and weaknesses. As a result, it's difficult for new ecommerce brands to break into the market. That's where the power of the internet comes in. With the help of a few marketing tools, you can create a successful ecommerce brand. The key to success is to be able to build a strong foundation with the right tools. Will discuss the essentials of marketing devices for ecommerce brands.
We live in an increasingly competitive world where having a good brand or product isn't enough. Brands have to innovate to keep customers coming back continually. In addition to the usual social media marketing, email marketing, and paid advertising, you need to think outside the box and implement virtual marketing devices to increase engagement and conversion rates.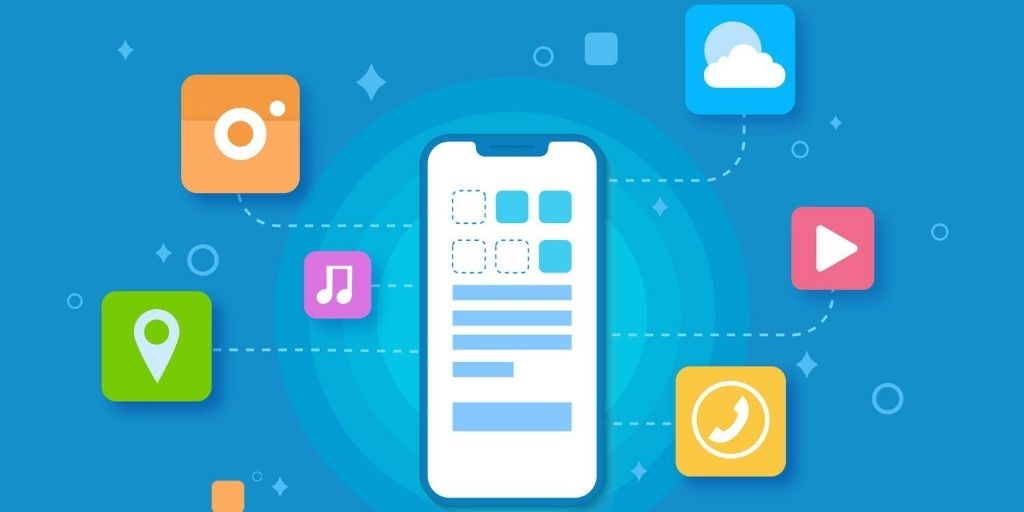 Online Marketing Devices
Online marketing is a powerful tool for small businesses, especially ecommerce brands. You have many tools, ranging from paid advertising to SEO, social media marketing to email marketing.
Paid advertising is one of the most affordable and effective forms of marketing. It is often the best way to get your brand out there and keep it in front of your customers.
However, there is a limit to how much money you can spend on advertising.
A better alternative is to target your audience.
One way of targeting your audience is through SEO.
As the name suggests, SEO is about optimizing your website's visibility in search engines such as Google, Bing, and Yahoo.
While SEO is a complex field, you can easily master the basics.
Search engine optimization
SEO or Search Engine Optimization is the art of ranking #1 on Google and other search engines such as Bing and DuckDuckGo. In recent years SEO has become more accessible to new learners, and blogging has become somewhat saturated.
SEO competition is at an all-time high. How can you fight against such strong odds?
Ask many SEOs, and they'll tell you that SEO is just about content and links. While this isn't entirely wrong, those marketers are missing out on an entire (and essential) aspect of driving traffic to a website; the art of SEO without SEO… also known as creative promotion.
Social Media Marketing
With over 2.5 billion active users, social media has become the most influential platform for businesses. In fact, "90 percent of consumers say they trust recommendations from their peers," and social media is one of the best ways to reach these influencers.
It's also a powerful tool for reaching potential customers. Online reviews, for example, can influence up to 80 percent of a shopper's buying decision.
That's why ecommerce brands must harness social media to spread their message.
Here are five tips to get started:
1. Start a Twitter account
2. Follow influencers
3. Promote product reviews
4. Create a Facebook page
5. Create a YouTube channel
Affiliate Marketing
Affiliate marketing earns commissions for referring new customers to a specific brand or product. Many affiliate networks exist, but most are built around a central effect. You need to be able to recommend a product and earn a commission for doing so.
It's much easier than you think. All you need to do is find a profitable product that you like and promote it. Once you do that, you can start making money immediately.
Social media marketing
The rise of ecommerce has been a major catalyst for the growth of internet commerce. It has enabled businesses to sell their products directly to customers. However, this type of business has always been plagued by challenges.
For example, many people don't know how to shop online. They feel overwhelmed by the sheer number of options available.
There are many reasons, including a lack of time and education. Even if someone does know what they want, they might have trouble finding it.
A quick glance at the list below shows just how much there is to consider when selling online.
Product information
Reviews
Shipping
Returns
Payment options
Prices
Shipping options
Inventory management
Inventory management
Customer service
Promotions
Promotions
Customer support
Customer support
Brand awareness
Brand awareness
How do you avoid these challenges?
Frequently Asked Questions Marketing Devices
Q: What marketing device works best for eCommerce brands?
A: Marketing devices that work well for eCommerce brands are email marketing, social media marketing, and SEO. Email marketing lets companies keep in touch with their customers after a sale. Social media marketing is used to boost sales, increase brand awareness and expand the customer base. SEO helps to boost online search rankings for important keywords.
Q: What marketing device doesn't work for eCommerce brands?
A: None of the above.
Q: Do you have any other marketing tips for eCommerce brands?
A: You can never be too prepared. You never know when you might need it. Remember to write down the information on your marketing devices, even if you think you won't use them.
Top 3 Myths About Marketing Devices
1. Customers must be attracted to a brand by word-of-mouth marketing.
2. To be successful, a brand must be well-known.
3. A brand needs to establish a loyal customer base.
Conclusion
Marketing is a huge topic. To properly prepare you for it, I recommend starting with the basics. There are several ways to market your brand, but I'll focus on two in this article. The first is search engine optimization. It's optimizing your site to appear higher up in Google results. This gives you more visibility, more traffic, and more sales. The second is social media marketing. It's the process of growing your audience on Facebook, Twitter, Instagram, and other sites. This allows you to interact directly with your audience and generate more leads. Both SEO and SMM are extremely important. They're both required for you to market effectively.